(This meeting notice will be available for download when all details are complete
as a PDF file for printing by going to the "Meeting Notice Archives" page
and clicking on the link there.)
Meeting Notice:
Thursday


April 25, 2019 - 6:00pm


Topic: Construction Focus Four: Electrocution Hazards.

Speaker: Chris Cordia - Chris' career in HVAC/R dates back to 1990 when he worked as a maintenance man. He attended Vatterott College in 1993/94 before starting his own HVAC service and installation company (Meramec Contracting). He began teaching HVAC service at Vatterott College in 1997 and in 2004 became a Field Service Representative for the Trane Company. He returned to teaching in 2005 at American Trade School and is still with them today.

This seminar has been approved for 1 CORE PEU. Please bring your license with you and arrive early to fill out the application forms. RSES Members $15 / non-members $30 for those needing PEU credits. PLEASE PRINT PLAINLY!!! If we can't read your information and transfer it to St Louis County's forms, you won't get the credits you've earned!

(Sandwiches, Water and Soft Drinks will be provided for those that RSVP to Dana at Mechanical Supply (314) 567-5550 – Come Hungry and Early! We want everyone to be able to get something to eat but don't want to have any leftovers. Because the number that attend varies from month to month, we need a head count so we can plan accordingly. Thanks!)

Fellowship, networking and drinks afterwards for anyone wanting to join in. Bring your comments and planning for future meetings. The Location will be announced at the meeting.
Meeting Location
American Trade School
3925 Industrial Dr.
St. Ann, MO 63074
(314) 567-5550
(You can click on the map for directions.)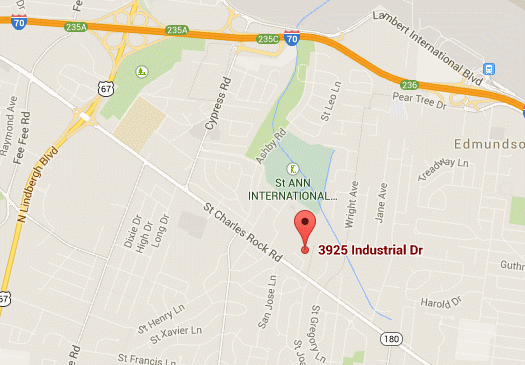 THANK YOU goes to Tim Burke from White Rogers for presenting last month's seminar on the latest technology in Ignition Controls and Gas Valves.
The St Louis Chapter furnished sandwiches for everyone!

Welcome goes out this month to new member

We are always interested in your ideas for speakers and topics. Contact a board member and let them know what your interests are.

The St Louis Gateway Chapter of RSES depends on the support of the following organizations.
If you know of others interested in offering their support and assistance we'd be very glad to have them join us.
Our sole purpose is the education of the HVAC/R service technician.
(Consider supporting these associate members when you can since they help support the Chapter and say thankyou!)
---

THIS MEETING NOTICE IS BROUGHT TO YOU IN PART THROUGH
CONTRIBUTIONS FROM THE WHOLESALERS SHOWN HERE
---
Download a copy of this meeting notice from the "Meeting Notice Archives" page.