(This meeting notice can be downloaded as a PDF file for printing by going to the
"Meeting Notice Archives" page and clicking on the link there.)

Notice of Special Seminar
for PEU Credits!
Friday and Saturday,
December 8 & 9, 2017
8:00 AM!

There will be a $95 charge for those attending.
Registration (includes meals) begins at 7am Friday.
Classes will start at 8am sharp!
Continental breakfast 7-8am
Refreshments available during short breaks
between sessions.
Lunch included with registration.
This is a great chance to get those needed
PUEs for a reasonable fee.

---
Speaker: James Bowman – is the National Technical Manager, HVAC/R for RectorSeal, a leading manufacturer of quality products for the Pr ofessional trades. A 20 year veteran of the industry Bowman started his career as an install he lper and progressed up through all departments, including service, sales, design, and management. Mr. Bowman has been NATE certified since 2003 and holds a State of Texas cla ss A contractor's license. His current responsibilities include Technical/CE training on K ickStart, Aspen Pumps, Safe-T-Switch, and many other of RectorSeal HVACR accessories througho ut the U.S. Mr. Bowman also participates in product development and special OE M projects. He was most recently named RSES 2015 Speaker of the Year.
All the classes Mr. Bowman will be teaching throughout the day have been approved for both St Louis Co. and Jefferson Co. PEU credits. Earn BOTH at the same time!!!
St Louis County PEU credits have been approved for these sessions.

Jefferson County Licensing credits have been approved for these sessions.
LOCATION:

Hampton Inn & Suites - South
4200 Midamerica Ln
St. Louis, MO 63129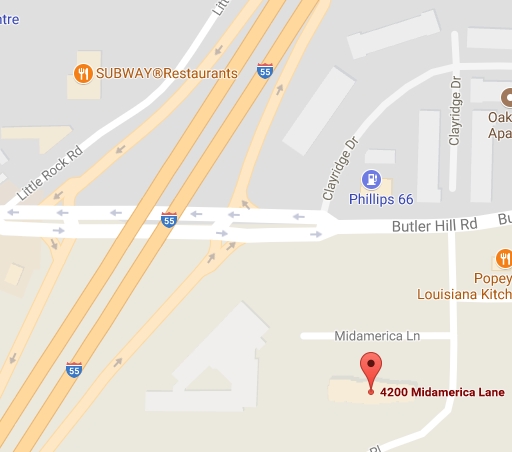 (Click on the map for directions)
Class size is limited and will fill up quickly!  Contact Mike Huston at 314-537-2766
to reserve your spot.  You MUST have a reserved seat to attend this seminar.

If there is enough demand, we may be able to offer one or two seminars like this each year.

RSES St Louis Christmas Party save the date Dec 15th - 30.00 per couple, cash bar, live music. Call or email Jim Wunderlich to reserve with credit card RSVP by Dec 8th.
http://www.rendezvouscafeandwinebar.com

Upcoming meetings Sporlan Pressure Regulating Valves and Maxitrol Gas regulators.  Watch your email as the dates get closer.  We're trying to make sure PEU credits will be available.

The St Louis Chapter of RSES would like to welcome our newest members that have joined since the conference in March:  Robert Frey, Jeff Miller, Glen Steinkoenig, Kenneth Stewart, Robert Frey, Mike Huston, Duane Bettag, Jerry Brockman, William Crabtree, Jeremiah Feinburg, Steve Gamel, Donald Hable and Anthony Kitowski.

If you're a member of the St Louis Chapter of RSES and would like to see more meetings on topics that interest you, you're going to need to come forward and help. For years we've been asking for a helping hand and frankly, you, the members haven't responded. RSES is a service tech's organization. The local chapter is run by volunteers without compensation. If you find RSES a benefit to your livelihood, you should get involved and make sure the chapter continues to be viable. It's not a lot of work if enough are willing contribute a little time.


If your organization has an educational opportunity for our trade coming up, let us know so we can share it with our membership so that all can benefit.


We are always interested in your ideas for speakers and topics.
Contact a board member and let them know what your interests are. 
The St Louis Gateway Chapter of RSES depends on the support of the following organizations.
If you know of others interested in offering their support and assistance we'd be very glad to have them join us.
Our sole purpose is the education of the HVAC/R service technician.
---
THIS MEETING NOTICE IS BROUGHT TO YOU IN PART THROUGH
CONTRIBUTIONS FROM THE WHOLESALERS SHOWN HERE
---
Download a copy of this meeting notice from the "Meeting Notice Archives" page.