(This meeting notice will be available for download when all details are complete
as a PDF file for printing by going to the "Meeting Notice Archives" page
and clicking on the link there.)

Meeting Notice:
Thursday
January 18, 2018 - 6:00pm

Speaker: Ron Blechle has been with Sporlan for 23 years - the last 5 as a sales engineer for the St Louis area.
Topic: Pressure Regulating Valves (PRV) used in HVACR. What they do and how they work with other components in the system. Crankcase Pressure Control Valves, Discharge Bypass Valves & Head Pressure Regulating Valves will be covered. Internal Valve components, Valve Operation, Correct Sizing, Proper Installation and Troubleshooting Symptoms. A "Q & A" session will follow the presentation..

PEU credit will be available to attendees.
Members $15 / Non-Members $30.

After this meeting, refreshments to be held at Dorsett Inn for anyone wanting to network and talk shop.
Meeting Location
Mechanical Supply Company
96 Weldon Parkway
Maryland Heights, MO 63043
(314) 567-5550
(You can click on the map for directions.)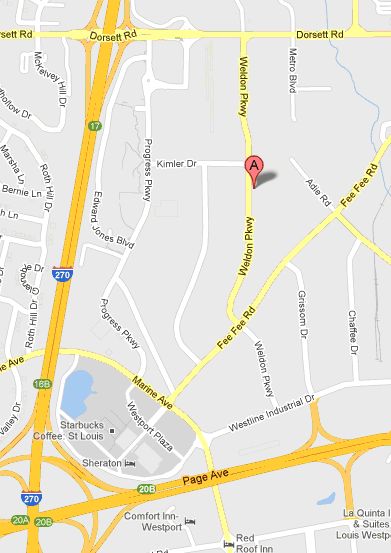 Many thanks to all those who participated in planning and making the arrangements for the 2 day special educational seminars in December! A very big thank you to James Bowman for presenting the seminars. This was first time the chapter's tried offering two days of training (including PEU credits) and the response was great. It shows what's possible when the effort is made. We would love to have your help with planning more activities like this one. Let a board member know if you're interested in seeing something like this again.


Circle these dates on your calendars for these
upcoming educational opportunities:
The February meeting topic will be Maxitrol Gas Regulators.
In March, Watts Backflow Preventers will be the featured topic.

We are always interested in your ideas for speakers and topics. Contact a board member and let them know what your interests are.

The St Louis Gateway Chapter of RSES depends on the support of the following organizations.
If you know of others interested in offering their support and assistance we'd be very glad to have them join us.
Our sole purpose is the education of the HVAC/R service technician.
---

THIS MEETING NOTICE IS BROUGHT TO YOU IN PART THROUGH
CONTRIBUTIONS FROM THE WHOLESALERS SHOWN HERE
---
Download a copy of this meeting notice from the "Meeting Notice Archives" page.