(This meeting notice can be downloaded as a PDF file for printing by going to the
"Meeting Notice Archives" page and clicking on the link there.)

Meeting Notice
6pm - Thursday
October 27, 2016

Speaker: Gordon McKinney, Vice President and Chief Operating Officer of ICOR International, has been in the HVACR industry since 1988. Went through tech school in San Diego in 89. Worked in HVACR distribution from 88 to 98. Joined ICOR in 98. Regional Director 98-2000, National Sales Manager 2000-2004. VP/COO 2004 to present.
Topic: Proper System Charging Procedures For Alternative Refrigerants. The presentation will include a brief update on the HCFC phaseout, and changes being made to the EPA SNAP list. Then we will cover ACR system charging practices, and diagnosing refrigerant related issues.
This class is worth 1 PEU credit and 2 NATE CEU credit hours. Participants needing NATE credit must provide their NATE ID at the event. There is no charge for attending but, if you need PEU credit, there will be a $15 charge for members and $25 for non-members. Arrive early to fill out your paperwork which will be distributed after the conclusion of the seminar.
MEETING LOCATION:
Mechanical Supply Company
96 Weldon Parkway
Maryland Heights, MO 63043
(314) 567-5550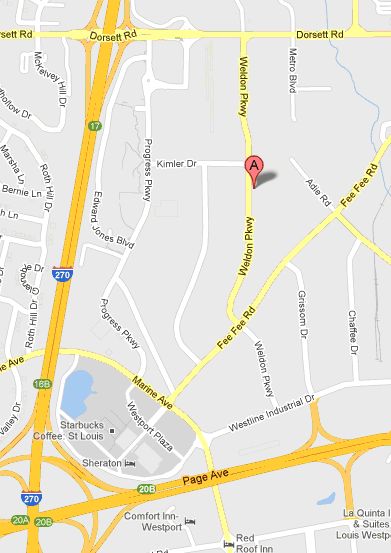 (Click on the map for directions)

The speaker at the September meeting was Dustin Searcy from Sporlan/Parker who gave a great seminar covering electric valves. EEVs and EEPRs and controllers for PEU credits. Thank you Dustin for a very informative session!

The board has decided to host the Annual Mid West Association Conference next March. We'll need the assistance of many our members and local business to make it a success. If you would like to help in any way, make yourself know to a board member. We need to pick a site for the conference, ladies to put together a women's program, and vendors for booths.

There are still positions open on the chapter's board of directors that need to be filled. Hang around after the meeting to see what you can do to help. Keep the chapter going and add line to your resume! The facts are, the "old guys" won't be around forever and someone's going to need to step in when we leave if the chapter is to continue. Show them you appreciate the work they've done through the years and speak up now before it's too late.


If your organization has an educational opportunity for our trade coming up, let us know so we can share it with our membership so that all can benefit.


We are always interested in your ideas for speakers and topics.
Contact a board member and let them know what your interests are. 
---
THIS MEETING NOTICE IS BROUGHT TO YOU IN PART THROUGH
CONTRIBUTIONS FROM THE WHOLESALERS SHOWN HERE
---
Download a copy of this meeting notice from the "Meeting Notice Archives" page.