(This meeting notice can be downloaded as a PDF file for printing by going to the
"Meeting Notice Archives" page and clicking on the link there.)

Meeting Notice
6pm - Thursday
May 25, 2017

Speaker: Dan Duggan, Jr. - VP Engineering / Business Development Dan Jr. has spent the last 15+ years providing seismic bracing products and engineering services as the owner of Seismic Design Group, a master distributor of Loos & Co. cable bracing products. Dan brings a wealth in industry knowledge to VST.

Topic: VST SEISMIC CABLE SYSTEMS TRAINING – (½ PEU will be available)
> MEP Seismic Bracing Installations Pipe, Strut, and Cable
> Improper Field Installations
> Linkage of 2009 IBC to St. Louis County Seismic Rules
> Code & Standard References for Cable Type Bracing
> NFPA 13 -10 Referenced Standard for Cable Type Bracing
> ASCE 19 Requirements for Steel Cables
> Changes Coming With 2015 IBC > Seismic Brace Calculation Software

For those needing PEU credit, there will be a $15 charge for Members and $25 charge to non-members. Admission to others interested in the topic is free.

MEETING LOCATION:
Mechanical Supply Company
96 Weldon Parkway
Maryland Heights, MO 63043
(314) 567-5550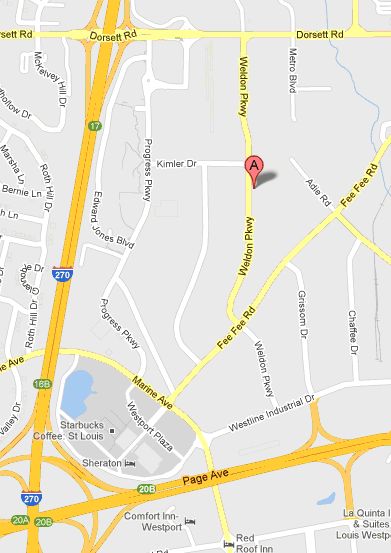 (Click on the map for directions)

Many, Many thanks to all those who participated in planning and making the arrangements for the annual Mid=West Educational Conference hosted by the St Louis Chapter in March! A very big thank you to all the seminar speakers and companies that provided booths for exhibit room. This was the biggest conference in years and offered two days of training (including PEU credits) and exhibits for one low price. It shows what's possible when the effort is made. We would love to have your help with planning more activities like this one.


If your organization has an educational opportunity for our trade coming up, let us know so we can share it with our membership so that all can benefit.


We are always interested in your ideas for speakers and topics.
Contact a board member and let them know what your interests are. 
The St Louis Gateway Chapter of RSES depends on the support of the following organizations.
If you know of others interested in offering their support and assistance we'd be very glad to have them join us.
Our sole purpose is the education of the HVAC/R service technician.
---
THIS MEETING NOTICE IS BROUGHT TO YOU IN PART THROUGH
CONTRIBUTIONS FROM THE WHOLESALERS SHOWN HERE
---
Download a copy of this meeting notice from the "Meeting Notice Archives" page.